This post was orginally titled 'Scrap Happy!' (a blog post that got lost in the moving shuffle)…the subject is kind of funny now, as I am back to the laundromat life…but still a pre-washer!
In addition to the 4 underbed storage boxes of non-quilting fabric, and the neat 6″ wide folded stacks of prewashed and ironed quilting cottons, I have bags of scraps. I have a highly technical storage system: reused clear bags, some with zippered tops that originally held new sheets or pillowcases, some leftover, but clean, Ziploc bags from bee members, and a few even in vintage plastic bags that once held men's pajamas or 'Mr.Roberts Fashions – Styled for the Smart Young Junior' (I have a bunch of these that held vintage patterns that I found in a big box one very good day at Goodwill.)
I also recently acquired three bags full of Robert Kaufman scraps, thanks to their generosity and Lauren's at the grand opening party for Sew Modern.  Have you seen these 'Striptease Bags' before? They are a pound or so of mostly strippy scraps packed into a neat little cardboard pouch.  I got mostly batiks because no one else in the LA Modern Quilt Guild seems to like batiks…..
There were some really cool scraps of striped batiks!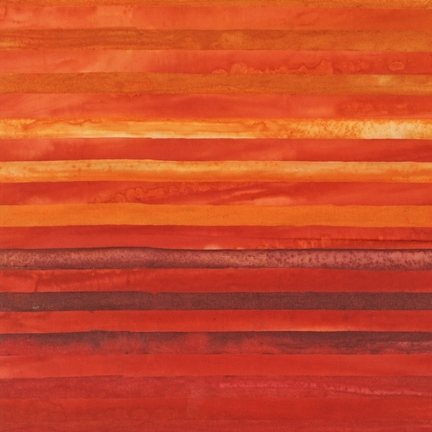 But I am a prewasher, and all these vivid batiks made me nervous. So when I had some time and it was sunny, warm, and a little bit breezy,
I washed them all in my sink by color family ,
and they didn't really bleed at all. The water turned colors, but nothing rubbed off the wet fabrics on my white test  cloth.  I still couldn't have used my washer, though, instead of my own elbow grease, because that would have been a tangled web of mess!
Then I hung them all out to dry in the sunshine.
 Looking at the rainbow forest of scraps was very satisfying!
Then I had to iron them all!
Not as much fun!
But now I have enough strippy scraps that I could really jump right in and make a string quilt….if I were in the mood to add to my never-ending project list….